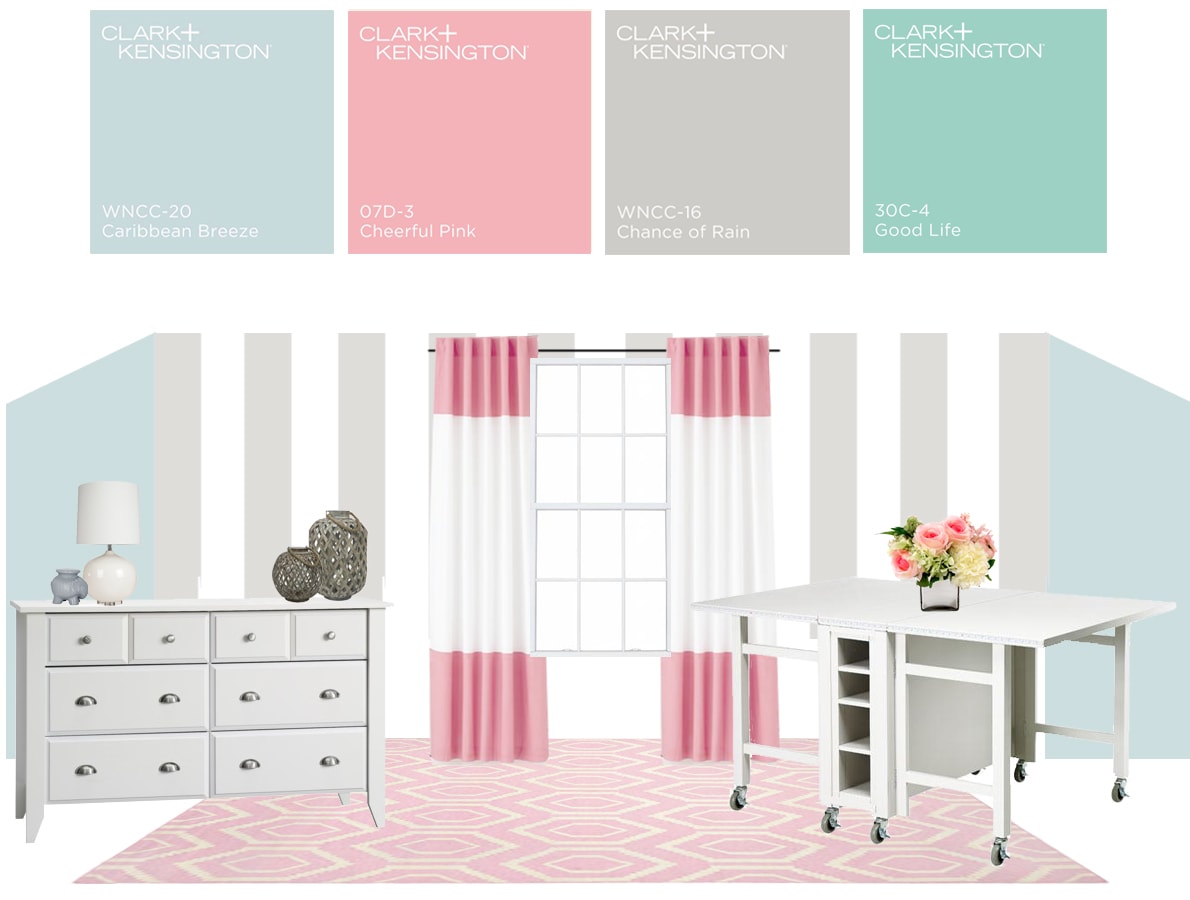 The simplest way to change how space looks and feels is to use color. And we're not just talking paint colors but textiles, art, decor and upholstery are all pieces you can use to help maintain the color palette in a room.
Color is one of the foundational principles of interior design. It's one of the five interior design basics! That's because the color helps set the tone for space and determines its design style—whether you're going for a bold or neutral colored room, something subtle or more vibrant.
But how do you choose a color palette and how do you know what colors go well together?
How to Choose Colors
Different colors may create different feelings within you, the mental and emotional connections you have with certain colors can be impactful when you put the right colors in the right spaces. You might favor choosing colors that improve focus when you're designing a room like an office. In a bedroom, you want to create a feeling of calmness. In a room, where you spend more time, you might want colors that make you feel happy. So, think through your mental and emotional needs and allow the needs for each room to guide you to your color. Every person leans towards different colors. Red doesn't make everyone furious and blue doesn't make everyone feel relaxed. The way every person responds to color is personal.
Color Intensity
When you're thinking about colors, you also want to think about the intensity of the same colors. Changing the level of color intensity that you're adding into a space will change the emotional response or feeling you have toward that space. Pastels are softer colors that are often seen as more youthful. Meanwhile, more saturated colors like jewel tones, are bold, dramatic, and make more of a statement within your space.
Creating a Color Palette
You'll want to generate an overall color palette for your space.
Complementary Colors
If you prefer to use multiple colors in a space, you can go for a complementary color palette. Complementary colors sit opposite each other on the color wheel, so they create a strong contrast within your room's color scheme. As you dig deeper into the different shades of each color, you can create a lot of distinction. 
Warm Tones vs. Cool Tones
You can also group colors based on if they have warm or cool shades. When you look at a color wheel, warm colors are red, orange, and yellow. Cool colors are blue, green, and purple. So, whereas a complementary color palette takes two colors from opposite sides of the color wheel, warm or cool tones use colors that are next to each other on the color wheel.
Monochromatic
Monochromatic color palettes focus on various shades of the same color. It's almost like looking at a paint sample, from dark to light. When using a monochromatic color scheme, there's only one dominant color, but since there are different shades there's a sense of depth and distinction to your space.
Different Ways to Think About Color There are three ways that you can think about color when picking colors for your space.
Color Pops
If you're drawn to little color but don't want to go all out, you can use pops of color! Pops of color tend to leverage color in art and beautifying rugs and pillows. You can include colors in smaller pieces that are easy to switch out with a neutral base in your main furniture and walls. But you can also take a bolder approach by incorporating color in a larger piece of furniture, like a sofa or bed, or by painting a wall.
Bold Colors
The ultimate way to use color is by taking a really bold approach. Bold colored rooms are often a mix of multiple bright shades. And even spaces with bold use of color can be turned up or down. You can still opt for a neutral-colored sofa and incorporate bold colors around it, on your walls, and through your rugs, pillows, artwork, and decor.
Neutrals